It's More than Punches and Kicks, it's a Way of Life
by Sensei Gary Covington
Running a dojo or martial arts school is just fun! My students vary in age from 4 to 64 and I enjoy working with them all.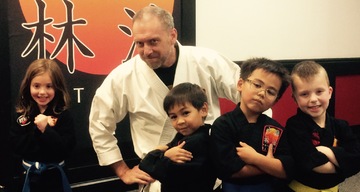 While all of my students are hard working and dedicated to learning this art, the juniors seem to crave knowledge with reckless abandon. They learn the moves and never bore of review, they look forward to meeting new students and help them get acquainted, they are confident and when they make a mistake they don't get down they just try harder, learning from their mistakes. My question is why? Why are my juniors so "alive" and confident?
When I'm teaching them, I take 5 minutes to just have them sit, listen, and share. We call it "Sensei Story Time"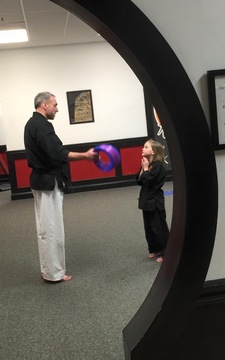 We talk about a range of topics, manners, positive thinking, service, sportsmanship, posture, first impressions, trying, focus, the list goes on and on. Often, I don't have any particular topic, the class dictates the conversation and it turns into this open forum of sharing ideas, successes, issues, frustrations, and sometimes, we just talk about puppies. The point is everyone needs an outlet. Kempo provides a blend of outlets; we get to kick, we get to yell, we get to punch, to crawl, to push ourselves mentally and physically.
When you first enter the dojo, no matter what your age, a benchmark of sorts is set, and after a few months of practice everyone reflects on progresses made. My adult students are able to reflect on this, set new goals and celebrate personal achievements. My job is to quietly direct and guide them pushing them toward ever changing goals. Now I may not stop an adult class for "Sensei Story Time", maybe I should, but It turns out my adult students push themselves, they create these partnerships helping each other by being "accountability partners" they laugh together, sweat together, applaud accomplishments, congratulate each other, and help one another giving out a had as needed. I've even heard many of them talk about puppies.
If you have ever had a desire, no matter what your age, to feel good about yourself and be around others of the same ilk, seek out a dojo. You'll be glad you did.
Sensei Gary Covington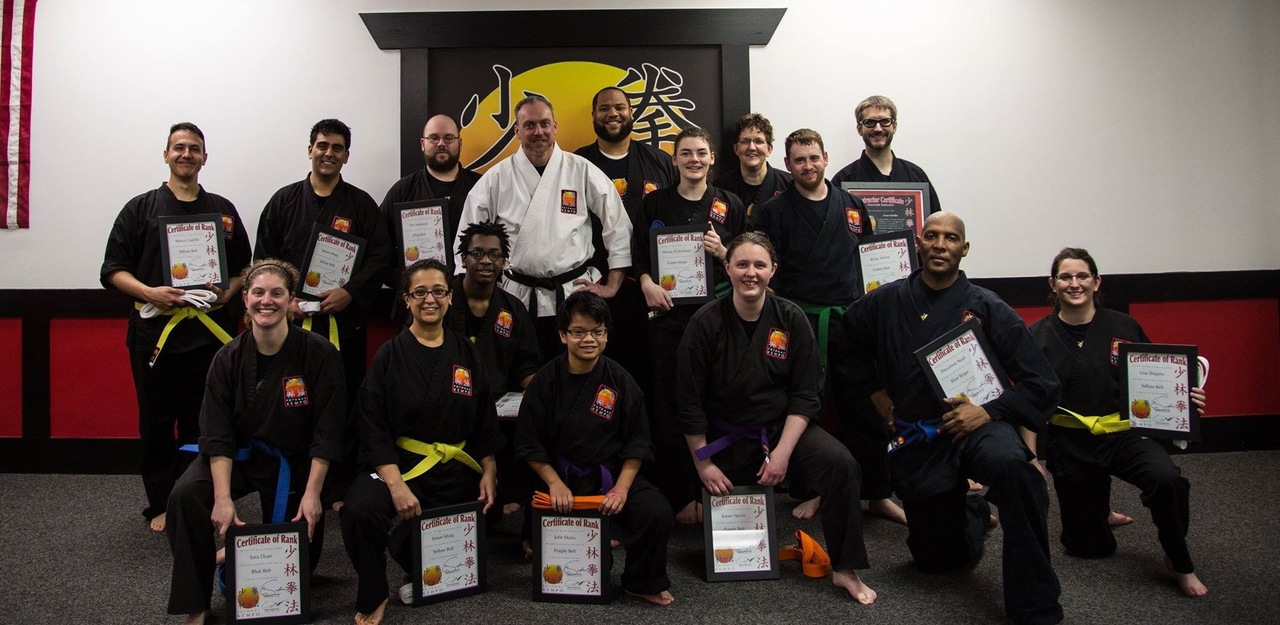 Please follow us on. . .
. . . thank you!