Growing up, Erica was more of a bookworm than an athlete. She took ballet and gymnastics classes, but she never played sports, and even as an adult, she shied away from activities that were too competitive. She had taken yoga and aerobics classes, but they generally didn't hold her attention. Plus, she was looking for a new way to increase her fitness level and improve her flexibility and coordination.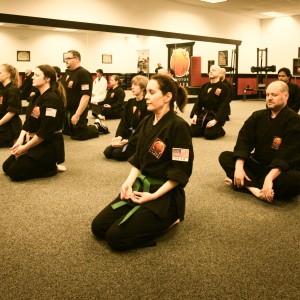 In 2008, Erica ran into a Potomac Kempo instructor who offered her a free trial lesson. "When the opportunity came up, I was like, sure, I'll give it a try," says Erica, 43. "I had no experience with martial arts, and I didn't know if it would be really aggressive or competitive—I just knew I didn't want those things."
The first class was fun, Erica says, and she signed up for more. At that point, she wasn't sure if she'd be there as long as seven months. But seven years later, she's more committed to the practice than ever.
She goes to the dojo three or four times a week and is now a Black Belt. Out of all the aspects of the practice, the ceremonial part—such as acknowledging your Sensei and bowing–was perhaps the most familiar to her, having lived in Japan for a couple years. The biggest challenge: getting accustomed to the physicality of the practice. "It's a contact sport," she says. "So learning to be more assertive physically is the hardest part. It's less the fear of getting hurt and more just the way I was raised–like many women–that it's not OK to hit people. Mostly it just takes practice."
Erica says when she spars with other students, everyone is respectful, and the movements are controlled; she never feels unsafe. And she recognizes that the purpose of sparring is to help her and her partner improve—"not to pummel each other," she laughs.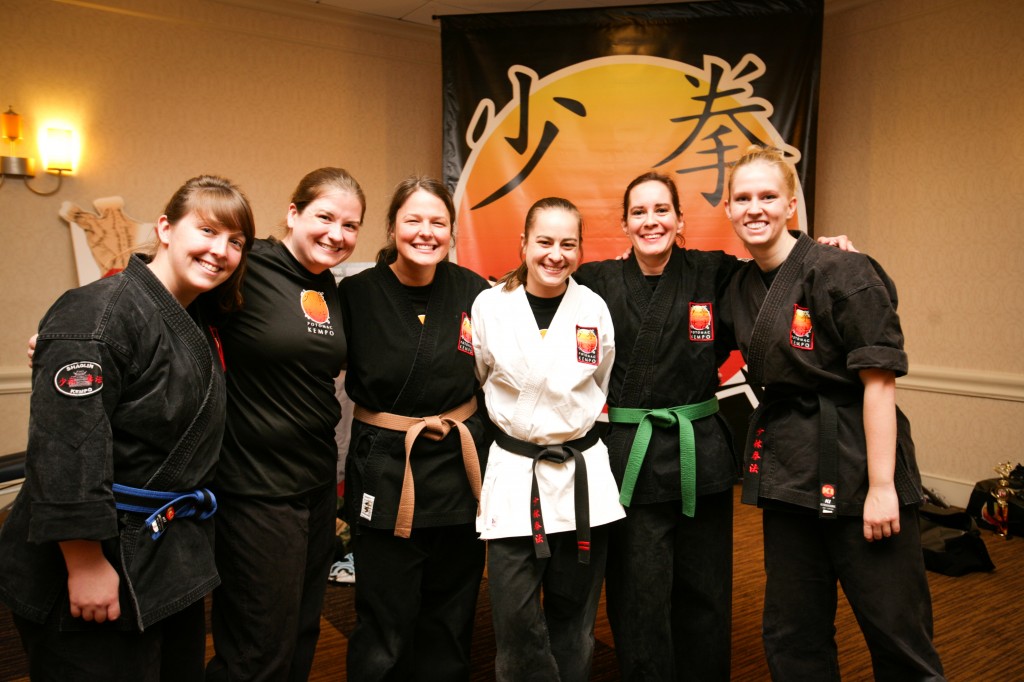 Much of what has kept Erica engaged in Kempo are the people—instructors and students alike. "I've made a lot of friends, and the teachers are tremendous," she says. "Not just as martial artists, but as teachers. They make people feel like they can be successful, no matter what level they are."
She has noticed significant improvement in terms of her cardio, balance and core strength, which she knows is important to protect her back as she gets older.
The biggest surprise? "The fact that I've done it consistently for so long," she says. "I love the teachers, I love working with other people, and no two classes are alike." She says it took her a long time to figure out what motivates her, and she determined that going to the same aerobic class or working out by herself in the weight room weren't cutting it. "But being part of something social has kept me going. Plus, along with martial arts, sometimes we do goofy stuff, like play dodge ball. As adults, we underestimate the importance of fun and don't have many opportunities in daily life for silliness. It's tremendously healthy and tremendously stress-relieving."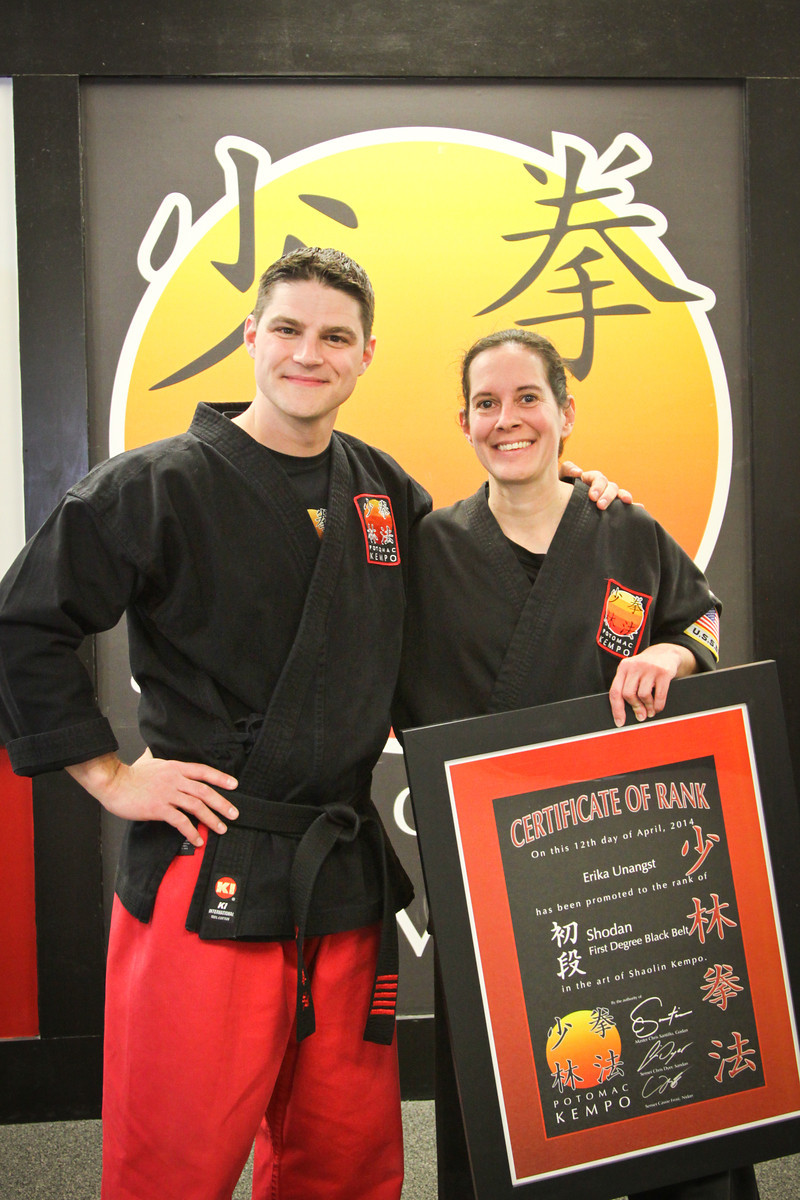 Please follow us on. . .
. . . thank you!