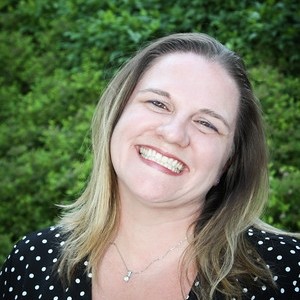 Four years ago, kempo wasn't even on Jessica's radar. And as far as she was concerned, it was going to stay that way. Other than team sports in high school and lifeguarding during college, fitness and Jessica's life, let's just say, didn't really cross paths.
Jessica, 36, worked as an auditor at Marriott's headquarters in Bethesda, Md., and back in 2009, she spent 95 percent of her time on the road. She was charged with visiting 47 Ritz-Carlton hotels each year, and she usually worked 12-
hour days. "By the time you're done, you're going to your hotel room, eating something – how could I not be eating great food at the Ritz Carlton – and going to sleep," she says. She did have a gym membership for maybe three or four years, and she used it… maybe three or four times.
But at a holiday party in 2009, Jessica ran into one of her colleagues – a lawyer named Bhavana. "She got there late, her hair was wet, and I asked her what was going on," Jessica says. Bhavana told her she had just finished her green belt test in kempo, and she suggested Jessica join her for class sometime.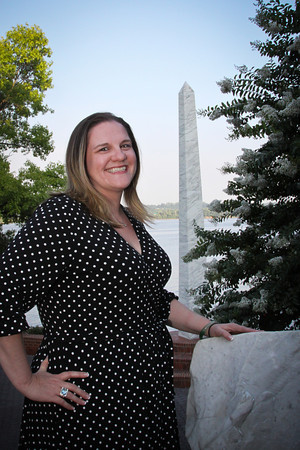 "I just smiled and nodded my head and said yes," Jessica says. "You know how people say things and don't really mean them? I thought she would forget all about it."
But then the next week Bhavana showed up to hand Jessica a note with the address of the dojo. When Jessica argued that she was leaving town for the holidays, Bhavana came back with, "Good, after Christmas."
"I kept trying to get out of it," Jessica says. "She was not going to let me off the hook. And then I finally showed up, and I loved it."
When Jessica began kempo in January 2010, she felt at home right away. The other students were welcoming, the workout was satisfying, and she didn't have that feeling of people staring at her because she was uncoordinated, like she always did in fitness classes at the gym. (Only water aerobics – where most of her body was hidden underwater – felt safe.)
"I never pictured myself doing martial arts," she says. "It seems like the kind of thing for people who are mean – like tough guys – and that's not me! I'm a lover, not a fighter," she says, laughing. Jessica's stereotype was shattered when she got to class and found everyone to be friendly – not a mean person in sight.
The physical side of kempo has been challenging, for sure, but Jessica says her memory has been tested even more. In one of her first classes, an instructor went through about 10 different steps and then expected Jessica to repeat them. She was incredulous. But in order to make progress, she needed to learn more about herself and the way she takes in new information – it helped, for example, to see the movement, then write it down, then practice it. Now, she finds that her mind has been trained to remember more.
Jessica is modest about her physical achievements. When she began, she couldn't do one push-up; now she can do 20 before continuing push-ups on her knees. Pre-kempo, she lacked upper body strength; today, she can see definition in her arms. And her balance used to be terrible – she could do a flamingo stance for a second or two; now, she can do it to a count of 100.
These days, Jessica has a new job at Marriott, as a director of finance, so her travel and her Ritz-Carlton room delivery have been largely curtailed. Her normal routine involves driving – 45 minutes from Gaithersburg to Alexandria – to the dojo three days a week.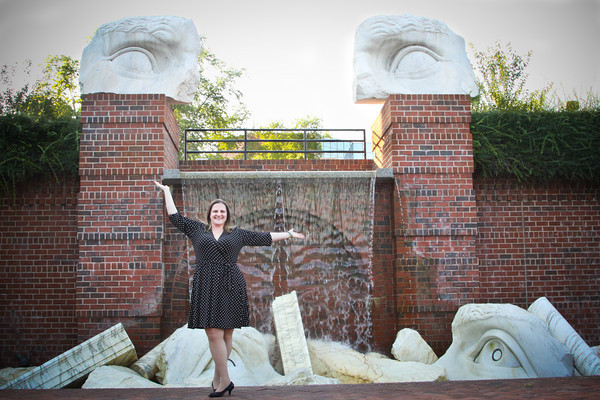 Most importantly, Jessica has learned new things about herself. "I really didn't think I could commit to something like this," she says. "But now I've learned that if I make a commitment, I can keep it. Knowing that I have the discipline to see something through means a lot to me." This summer in China, Jessica and Bhavana will both test for their black belts, and Jessica is excited about the opportunity, as well as the celebration of the progress she has made. She feels more confident, motivated and stronger – in many ways. And she is even inspiring others – because of her enthusiasm about kempo, her 6-year-old nephew is now learning martial arts.
Please follow us on. . .
. . . thank you!