When you go on a Journey you're only supposed to come home once, right?
But what if home is in many places?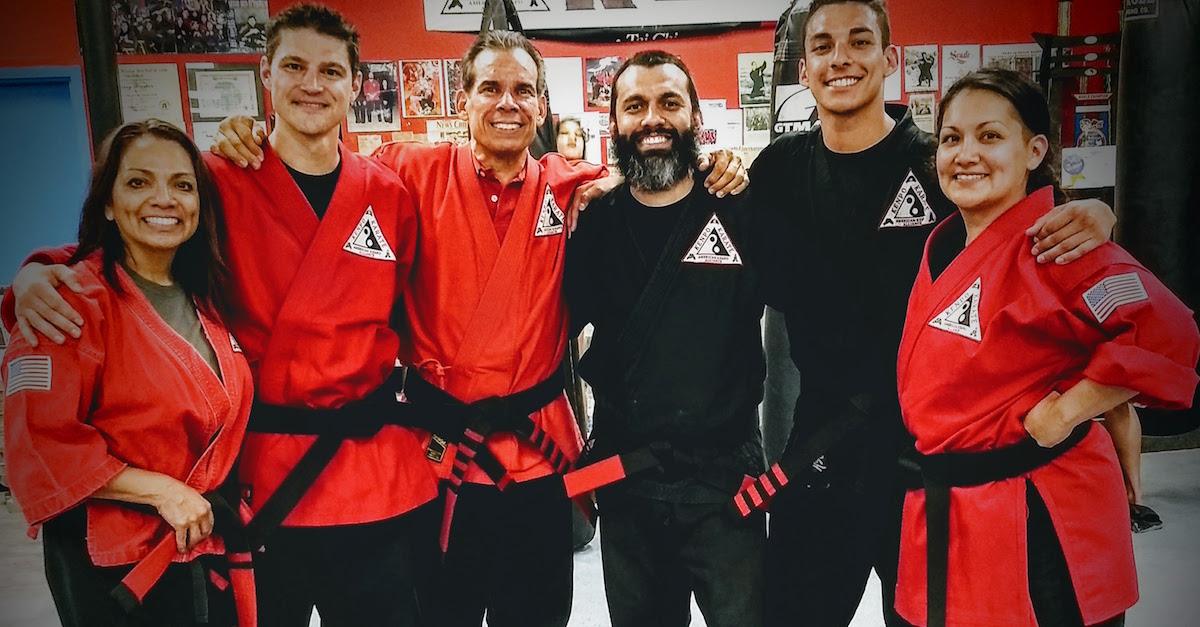 You see, a couple of years ago I was invited by this strange woman to learn another Martial Art — American Kenpo Karate. It is very similar to — but slightly different — from my native Shaolin Kempo. I'm always looking to learn new things, so I agreed. Then, she suggested that we should prepare together and then travel to San Diego and test for our Black Belts together. 
I've been through enough Black Belt Tests — both as participant and as officiant — to know how much fun Black Belt Tests are. So of course I said "Yes!"
What I didn't realize was that when I got off the plane I would be back home with my family. Not my normal home with my normal family, but at my San Diego home with my larger family. I had never been there before but somehow walking into that dojo for the first time was a familiar experience. I don't know if I have ever been made to feel so welcome anywhere. I'm positive I have never received more hugs than I did that weekend!
The test itself was just as much fun as I assumed it would be. It was over the course of two days. We started with a three mile run and ended with breaking concrete blocks — just like a typical party. My black eye is healed but I still have sore muscles 🙂
When it was all done I left that home, got on a plane, and came to this home again. And that was nice too.
Thank you to Master Barry Barker, your whole family, and everyone at Poway Kenpo Karate for knowledge, wisdom, and making me welcome in your family.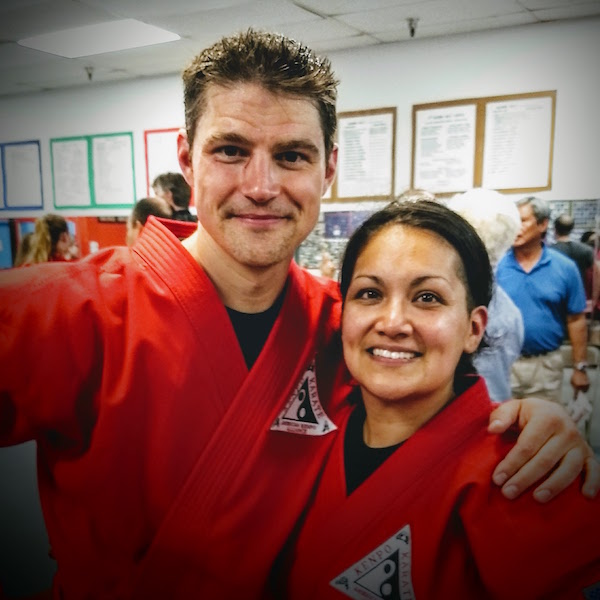 And thank you Jessica Davis for sticking with it start to finish. I am very proud of you!
With respect,
Chris Santillo
Please follow us on. . .
. . . thank you!