Someone once told me that to become great we must be "happy but not satisfied."
Some people are very happy with their progress, so happy that they become satisfied with where they are. Which in a twisted way is good, because their satisfaction leads to stagnation — and they never improve again.
Other people are unsatisfied with their level of progress —  they are still striving to reach some unattainable goal, but choosing to be miserable that they aren't there yet. This continual disappointment leads to frustration with their training and, eventually, to the end of achieving.
Some are unhappy and satisfied; I just feel bad for them.
What we are shooting for is to be happy with where we are while continuing to strive and drive to get even further. I endeavor to live this philosophy every day in all aspects of life. There are, however, some special experiences that help keep us on track. . . .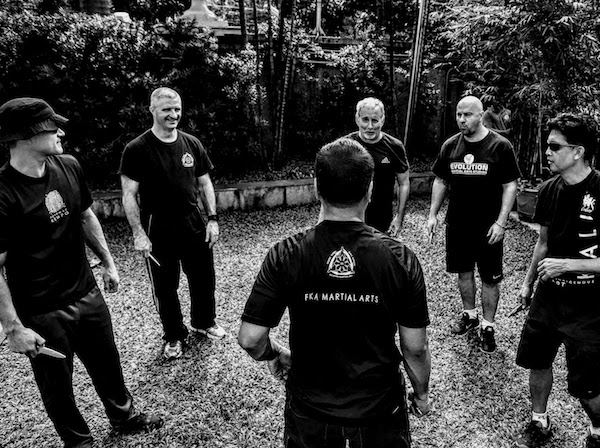 After almost 24 hours of traveling I arrived in the Philippines. It was approaching midnight, but I was sure it was time for lunch. . . . We spent the next couple of days exploring and training — and getting used to what timezone we were in. . . . then we got to the real reason for which we had traveled so many miles: the 7th Pekiti Tirsia Kali Global Convention with Grand Tuhon Leo Gaje.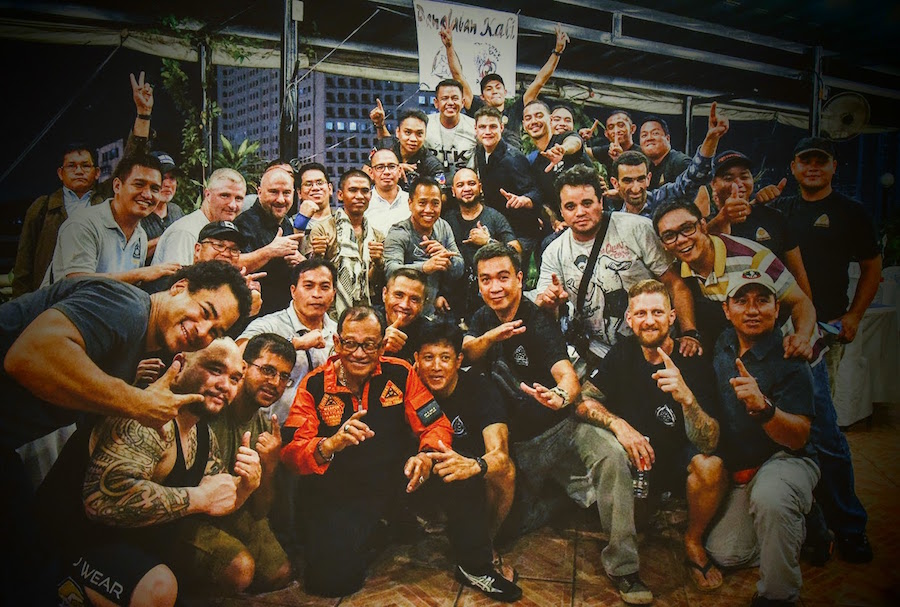 We started with a banquet — of course — but early the next morning we started training hard. After about forty five minutes it felt as if my arms would fall off from sheer fatigue. They didn't. Eventually the feeling of fatigue turned to numbness. That helped. . . . a little.
The day progressed while amazingly talented and knowledgable instructors continued to pour untold quantities of information into our heads. Eventually my brain started to hurt just like my arms. Eventually it, too, went numb.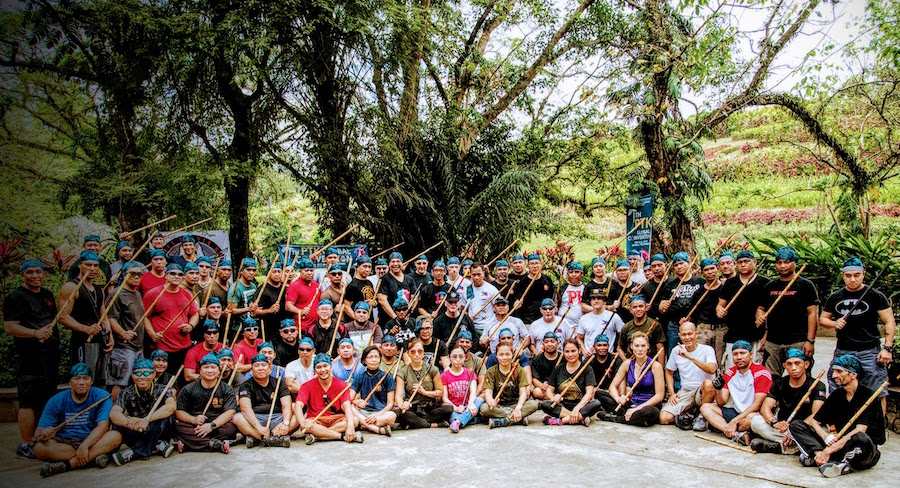 The next day was more of the same. First my arms went numb, then my brain. It was more information and knowledge than any human could possibly hope to assimilate in one sitting. For me it was easy to see how one could be extremely happy in such a situation. But, I concede, it is also possible to see how a person could feel overwhelmed and unsatisfied with their own level of progress when confronted with such a challenge.
As we said earlier, the goal is to find a way to be happy but not satisfied. The benefits of this state of mind are clear and plentiful. That said, we're all human — some days more than others. Sometimes we have a nasty habit of forgetting positive mental states and instead following one of the other paths described above.
It is so vitally important to seek out events like this to challenge us. We must create days in which we can't help but to smile while at the same time realizing how far we have yet to go. At an event like that convention, watching all of those amazing instructors, it is impossible to overlook the fact that the distance we have travelled is nothing compared to the distance left to go. This will be fine — as long as we smile and enjoy the process.
Smile and enjoy; it is easy to be Happy but not Satisfied!
Please follow us on. . .
. . . thank you!