When the sun rose this morning I was in my backyard practicing with a sword — my neighbors must think I'm nuts. Practicing with a sword? People think I'm training for a fight that happened on the other side of the planet a thousand years ago. But my fight wasn't a thousand years ago, it's now. And it isn't on the other side of the planet, it's here, inside of me.
I tested for my Black Belt a long time ago — and every day since. That's what many people don't understand about a Black Belt, you have to be worthy of it every day. Some days I do better than others, but every day I try.
Did you continue your journey today? Learning more and becoming stronger in a thousand ways? Did you live with integrity? Were you honest with yourself and others? Did you meet your obligations? Serve others? Teach others? Did you look for the best in others? Did you give the best of yourself without asking anything in return? These are the questions that stream through my mind every day.
Being a Black Belt is hard.
But I'm not really sure what the other option is.
Giving up? Not today.
Chris Santillo
Black Belt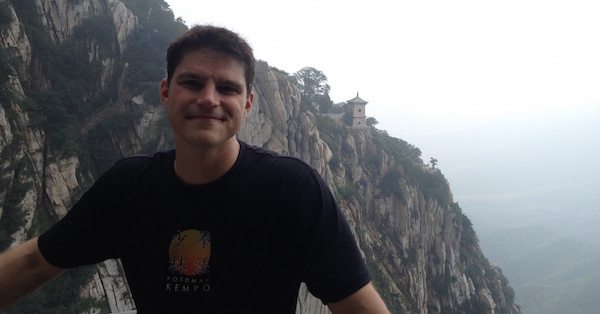 Please follow us on. . .
. . . thank you!